One of my absolute favorite etsy shops EVER,
Imyourpresent
just came out with some adorable kitten/Christmas dresses this afternoon and I am in love. They are the perfect thing to wear this month, and next month. I haven't seen anything this adorable in a while.
ARENT THEY AMAZING???? I had to save the best one for last...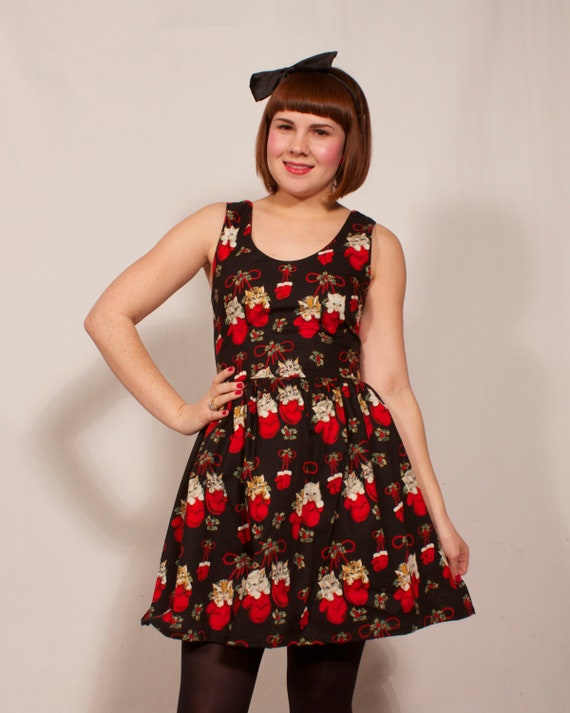 Oh my god, this dress is absolutely perfect. Pairing it with a scarf, tights, a jacket, some mittens, and boots will make the perfect winter outfit!
In addition to some new dresses she also made some new jewelry~
By the way, let me know if you guys want more Christmas posts!